DEKRA
Technical Inspection
Peace of Mind
The ultimate solution for complete piece of mind - a full bumper to bumper vehicle inspection
Maintenance Strategy
Technical Inspection can be used as a proactive maintenance strategy to avoid breakdowns.
Thorough Inspection
A Technical Inspection will catch latent issues that is often missed with a simple visual check.
Peace of mind
Compare to the rest of the services how much peace of mind will a Technical Inspection give me?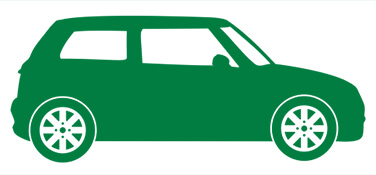 Ideal time for the pitstop
There is a time and place for everything, we suggest the following:
You are buying a car

You own a car

Your are selling your car
It is the premium vehicle inspection product provided by DEKRA and is only undertaken by a DEKRA Technician with many years of experience providing the reader with high quality, detailed and easy to read information relating to the mechanical and technical status of the vehicle.
Whereas the DEKRA Multi-Point Check provides for a less detailed, quicker and more cost effective inspection, the DEKRA Technical Inspection is a detailed bumper to bumper solution covering every single aspect of the vehicle's condition.
Doing a Technical inspection will avoid unexpected breakdowns. When uncertainty in respect of a vehicle's mechanical or technical status exists, the DEKRA Technical Inspection is a valuable tool to assist decision makers to arrive at informed decisions.
It can be used as part of a proactive maintenance strategy. Importantly the Technician does not open the engine or electronic components and therefore integrity of the engine is not compromised as a result.
All Technical Inspections require a booking - find your closest branch