Green Initiative
DEKRA Automotive is commitment to support the Government in its efforts to ensure a greener, cleaner South Africa for all.
Committed to a Greener, Cleaner Environment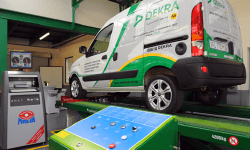 All too often the very important issue of a greener, cleaner environment receives mere lip service. Companies talk about reducing their carbon footprint, recycling of waste or reducing their reliance on fossil fuels, but very little of these actions are measurable in real terms.
To preserve the planet for the future, stakeholders must commit to outcomes that can be measured and at DEKRA Automotive Pty Ltd. We would like to believe that we are able to be measured in terms of our contribution towards such goals.
DEKRA Automotive has purchased state of the art Emission Testing equipment and although not yet a legal requirement in South Africa, DEKRA Automotive will provide Emission tests to customers at selected DEKRA Automotive stations.
The investment in Emission testers is a clear indication of DEKRA Automotive's commitment to supporting the Government in its efforts to ensure a greener, cleaner South Africa for all. More importantly, this contribution can be measured.
As the leading provider of vehicle testing and Technical Inspection Services in the South African market, DEKRA Automotive is proud to be a part of these initiatives.
Our Greener, Cleaner Vision
Our strategic vision is to introduce international standards and quality of vehicle testing stations into the South African market. This in return reduces the incidence of non-roadworthy, unsafe vehicles and as a result -human fatalities.
DEKRA Automotive is committed to the improvement of the skills of the people that work in this important industry, as well as the value and the quality of services offered.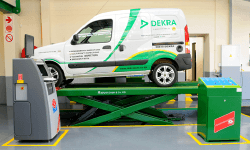 Since October 2008, DEKRA Automotive has invested millions of Rands into the South African vehicle testing industry to achieve its vision. Together with this, DEKRA Automotive Pty Ltd's commitment to a greener, cleaner environment is unequivocal.