Value for Money
The Multi-Point is a great overall inspection of your vehicle and is easy on your pocket.
General Check up
Whether you drive every day or just every so often, your car needs attention just the same.
Increase Selling Price
When you market your vehicle, no one can argue your vehicle's condition after you've done a Multi-Point check.
Peace of mind
Compare to the rest of the services how much peace of mind will a Multi-Point Check give me?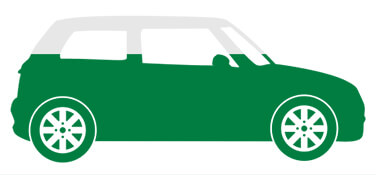 Try a Technical Inspection for a more detailed report.
Ideal time for the pitstop
There is a time and place for everything, we suggest the following:
You are buying a car

You own a car

Your are selling your car
If every prospective Buyer or Seller of a used vehicle was equally technically minded, life would be simple. The Multi Point Car Inspection Check provides quality information related to the Technical status of the vehicle.
Although less comprehensive than the Technical Inspection, the Multi Point Check covers over 35 key point areas of the vehicle and is only inspected by qualified technicians. The Multi Point Check is a quick and cost effective inspection.
Whether you are a Seller or a Buyer of a used vehicle, the DEKRA Multi-Point Check is the one inspection service you must have. With a Multi Point Check, a prospective buyer can purchase a vehicle with confidence, knowing what the condition of the vehicle has been checked by DEKRA.
This also enables a seller to sell their vehicle without constraints by being able to verify the condition of the vehicle, achieve their desired price and ensure no after sale come back.
For a detailed multi-point vehicle inspection checklist, contact your nearest branch.
Try a Technical Inspection for more peace of mind.