Going on Holiday?
The Safety Check is the no.1 choice for holiday goers.
Economical
A Safety Check is reasonably priced. At DEKRA we don't care about price tags, we care about your safety!
Quick & Thorough
A Safety Check is quick and thorough and can be done on the same day as when you leave for your holiday.
Peace of mind
Compare to the rest of the services how much peace of mind will a Safety Check give me?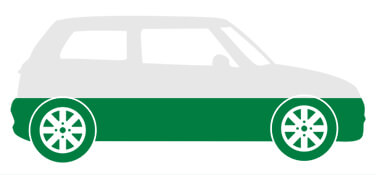 Try a Multi-Point Check
Ideal time for the pitstop
There is a time and place for everything, we suggest the following:
You are buying a car

You own a car

Your are going on holiday
A DEKRA Safety Check is especially useful before embarking on long trips such as the annual family holiday. It is also not uncommon today for people to travel in excess of 150 km's or more a day, thus placing excessive maintenance requirements on their vehicles.
Taken together with the condition of South Africa's roads where gaping potholes and roadside debris cause damage to vehicles that initially may appear insignificant, the end result is a vehicle that over time is potentially unsafe.
Thus resulting in vehicle owners often driving vehicles that are unsafe without being aware of it, placing their families and themselves at unnecessary risk.
Notwithstanding how often your car is serviced, a DEKRA Safety Check inspects key safety items that do not form part of a standard Manufacturer's service plans.
A Safety Check covers over 21 key areas of the vehicle, bringing any defective or worn parts to light. The DEKRA Safety Check is undertaken by a qualified vehicle examiner, is quick and affordable.
In the absence of a periodical roadworthy test and if the safety of your family really matters, a DEKRA Safety Check will ensure a trouble free trip. Safer, roadworthy vehicles will reduce loss of life caused by unroadworthy, unsafe vehicles.
Try a Multi-Point Check for more peace of mind.